Coming Soon
Airs at: Mon, 12/04/2023 at 5:30pm - 6:00pm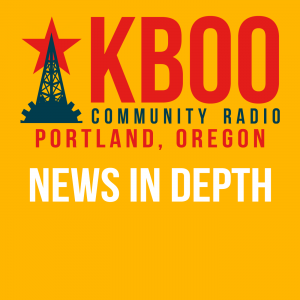 Subscribe to podcast
Every Monday, Tuesday, Wednesday and Thursday from 5:30pm to 6:00pm.
A deeper look behind the day's top stories
KBOO News In Depth is a daily in-depth interview or feature on a story of significant interest to our listening audience.  These pieces focus on local, national or international issues that reflect KBOO's values of peace, justice, democracy, human rights, multiculturalism, environmentalism, freedom of expression or social change.