KBOO Board Meetings
KBOO Community Radio holds open meetings concerning the operations and programming of KBOO in accordance with requirements of the Communications Act of 1934, 47 U.S.C. 396, et seq. as amended, and certification requirements promulgated by the Corporation for Public Broadcasting. Information about KBOO Community Radio's open meeting policy is also available by calling the station at 503-231-8032 and selecting extension 205. Board meetings will be conducted at 20 SE 8th Avenue, Portland, OR 97214 unless otherwise noted. Please call 503-231-8032 to verify if a meeting is being held. To request notice of board meetings in writing, please e-mail admin@kboo.org
La estación comunitaria KBOO sostiene juntas abiertas a la comunidad, sobre las operaciones y programas en KBOO en concordancia con los requisitos del Acto de Communicación de 1934, 47 U.S.C. 396, et seq. según amendado, y requisitos de certificación promulgado por la Corporation for Public Broadcasting. Puede encontrar información sobre estas reuniones de la estación comunitaria KBOO, llamando a 503-231-8032, extensión 205. Juntas directivas van a ser conducidas en 20 SE 8th Avenue, Portland, OR 97214, a menos que se indique lo contrario. Por favor, llame a 503-231-8032 para verificar si la junta se llevará a cabo. Si requiere avisos acerca de estas juntas directivas, puede contactar admin@kboo.org por correo electronico. 
Next Board Meeting
October 24th 2022, 6:00 PM Pacific Time (US and Canada)
We will be using ZOOM for this meeting due to health concerns of COVID-19.
NEW MEETING INFO:
Meeting ID: 984 3665 5006
One tap mobile
+12532158782,,98436655006# US (Tacoma)
+13462487799,,98436655006# US (Houston)
Dial by your location
        +1 253 215 8782 US (Tacoma)
        +1 346 248 7799 US (Houston)
        +1 669 900 9128 US (San Jose)
        +1 646 558 8656 US (New York)
        +1 301 715 8592 US (Washington DC)
        +1 312 626 6799 US (Chicago)
Meeting ID: 984 3665 5006
Find your local number: https://zoom.us/u/abIsXMI1fJ
Please download Zoom if you are joining via the internet.
| | | |
| --- | --- | --- |
| President |   |   |
| Vice President |   |  Executive Committee, Mangement Union Bargining Team |
| Treasurer | Layla Kanaan | Finance Committee, Executive Committee |
| Secretary | Alyssa Hundersmarck |   |
|   |   | Development Committee, Nominating Committee |
| Board Memeber | Emma Lugo | Finance Committee, Mangement Union Barging Team |
| Board Member | Jill Blanchard | Development Committee, Nominating Committee |
| Board Member | Malik Hale | Nominating Committee |
| Board Member | Charles Shambry | Nominating Committee |
| Board Member | Jessica Almaroth | Ad Hoc Member |
| Ad Hoc Board Member | Ona Hershaw | Mangement Union Bargining Team |
| Board Member | Ruba Leech | Personel and Governance Committee, Nominating Committee, Executive Committee |
(Bold committee names indicate who are the board liaisons to the committee.)
Current KBOO Board Members:

Ruba Leech 
I am a KBOO member and volunteer.  Being a multilingual Immigrant to the US from Palestine, a teacher for over a decade in two different continents, and a professional interpreter for over 4 years has provided me with unique life experiences. I am very passionate about helping any and all communities that need help, as I have shown through my commitment to underserved youth, immigrants and refugees. Working as an interpreter allowed me to both sharpen my communication skills and develop trust and long lasting relationships with multicultural communities facing co-occurring disabilities. I also worked as a school administrator managing a preschool classroom and all students' individual caseloads. I have had numerous responsibilities as an educator and administrator, including management, budgeting, curriculum choice and implementation, parent conferences, data entry and data analysis. I am very comfortable with paperwork and have excellent organizational skills. 
My work as a teacher, school administrator and activist for social justice has provided me with a wealth of transferable skills that will be useful for my work on the KBOO Board. While I have not served on a Board before, I have received leadership training from the Unite Oregon Pilot program that aims to empower immigrants and refugees to assume leadership positions in the community. Through my work as a teacher, I have worked with kids and families from different social, financial and cultural backgrounds; building long lasting relationships and developing a good rapport with parents, coworkers and children. 
Some of my activist experience includes: working with Unite Oregon for the past two years, canvassing for measure 102 to support affordable housing in Portland, canvassing for Greenpeace, volunteering with Meals on Wheels and being a leader for Students United for Palestinian Equal Rights.
As an immigrant from Jerusalem with experience working with the Arab and Muslim community in Portland, I have a deep understanding of multiculturalism, and a tremendous respect for the importance of diversity. I have spent the past 6 years consciously seeking jobs that allow me to be of help to marginalized communities, assisting them to feel heard and understood.
I would like to serve on the KBOO Board because I wholeheartedly support KBOO's values and mission, and want to ensure that the station remains steadfast in upholding those values. I have read the strategic plan for KBOO 2017-2021, and am impressed with the commitment to intersectionality, decolonization and diversity. As a person who embodies diversity in my life and my work, I am excited to be part of the leadership of an organization that is so committed to this important work as well.  

Alyssa Hundersmarck (Secretary)
Poverty alleviation, advocacy, and social work are central to my career and life purpose. I have had the honor of serving my community at several nonprofit organizations in Massachusetts, Utah, Oregon and Washington with a focus in youth advocacy, crisis intervention, homelessness and housing, severe and persistent mental illness and Indigenous communities. I am from the Navajo Nation in Arizona and completed a year of Tribal Resilience AmeriCorps VISTA service on a leadership team addressing affordable housing for the urban Indigenous community of Salt Lake City. I gained incredible insight of nonprofit operations and housing development and I have carried this experience with me to the Pacific Northwest with the goal of addressing disparities and service gaps, with emphasis on Indigenous people experiencing homelessness, in conjunction with the efforts of the Missing and Murdered Indigenous Women/People movement (#MMIW/P). I believe with my diverse background and community-centered focus I can offer unique perspective through an Indigenous lens, with emphasis on poverty, mental health and homelessness solutions, as it aligns with the inherent social efforts of public radio and the mission of KBOO. 

Jessica Almroth 
As someone born and raised in the Portland area, I know just how unique and valuable KBOO is to our community. I've been a listener and a member/donor for 20 years and I'm really excited about the possibility of becoming a board member. As a community organizer and activist at heart, I've been doing grassroots community work for most of my life. I care about empowering people to make positive changes, which is reflected in my volunteer experiences. I enjoy event planning, fundraising, and administrative work, and I've volunteered with Call to Safety, PCC and PSU's Women's Resource Centers, SMYRC, and Planned Parenthood. I'd love the opportunity to diversify my volunteer experience by joining the Board at KBOO.
I work as the Volunteer and Operations Manager at Rose Haven, a day shelter and community center for women, children, and gender-diverse folks experiencing the trauma of homelessness. This role has given me the opportunity to increase my advocacy and leadership skills, and has helped me better understand experiences different than my own. I work with a diverse group of staff and volunteers, and my warm, friendly and welcoming personality contributes to an environment where people feel valued and welcome.
As part of the management team, I work in coalition with Rose Haven's Board to adapt and change our programs as needed to continue serving our community during the COVID-19 pandemic. This has been one of the most challenging years I've experienced and it has taught me so much about the importance of community based, grassroots work and mutual aid.
I'm interested in gaining non-profit experience by joining a Board of Directors, and I believe that joining KBOO's board would be a mutually beneficial experience. I am fun, creative and positive, and I want to use my leadership skills to support others. A good leader empowers others to lead, and I don't feel the need to be in the spotlight to make a positive impact. KBOO is such an important asset to our community, because it amplifies voices we don't hear on mainstream radio. At a time of social justice uprisings, protests against police brutality, a vital election year, and global pandemic, it's increasingly important to have access to media that isn't influenced by corporate interests. As someone who is passionate about independent music, I love having a go-to station where I can hear artists that I wouldn't find anywhere else. Music from the True Vine is the best way to start my weekend, but I know I can tune anytime to hear something interesting and unique!
I want to contribute toward the future of community radio by serving as a board member and I thank you for your consideration! I am a team-player, who is willing to listen and learn, and I think my leadership skills, creativity, and dynamic personality will be an asset to KBOO's Board of Directors!

Emma Lugo
Hi my name is Emma I have served on Kboo's board twice before.  I am currently a member of the union management bargaining committee, governance committee and finance committee.  I have also semi regularly attended programming committee.  I am also part of the group Save KBOO which still meets from time to time to talk about KBOO's culture and is a space to have honest community conversations about KBOO.  I am also a programmer with the Prison Pipeline Collective and Transpositive PDX.  I have been active at KBOO for about seven years.  I already serve on the board of two other organizations so I hadn't planned on being active on the Board at KBOO again, but I was asked if I could consider it.  I can serve as a board member and continue my work with the Union Management Committee and Finance Committee but I wouldn't be available at this time for a leadership position on the board or executive committee but you could count on me for participation in board activities.  I will have a scheduling conflict with another board I serve on which meets at the same time as this board so I may not be able to attend all board meetings.   A priority for me if I were chosen to serve on the KBOO board would be to reopen KBOO and to support the interim station manager until such time as KBOO is ready to hire a regular station manager.  I would also support moving KBOO toward a flat leadership structure in which the station manager is more of a coordinator of staff within the broader context of KBOO's culture.​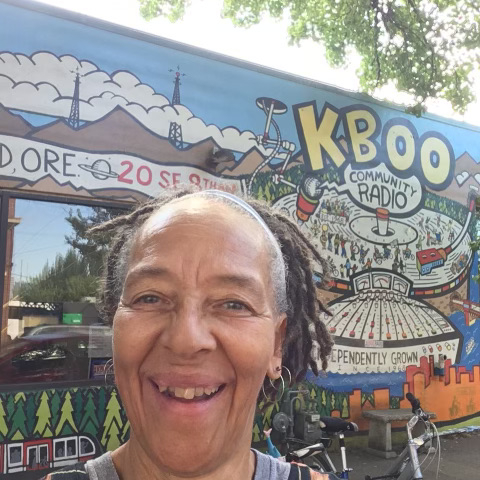 Ona Harshaw
I currently volunteer at the station. I arrive on Monday mornings to sort mail, route voicemails and tidy the reception area and entry way. I have noticed that the station is in need and if filling a board position will help support the station then I am willing to serve.
I am currently on the We'Moon Homestead, Estacada, Oregon Board of Trustees working on Finance and Groundskeeper committees. I am a member of the Portland local NAACP Chapter 1120-B, on the ByLaws Special Committee, compiling a document that synthesizes Oregon State Law and the NAACP National ByLaws for use with our local Branch. I participate in The People's Institute for Survival and Beyond NW Undoing Racism Planning Committee, assisting with a host of duties to strengthen our coalition undoing, unlearning and letting go of the foundational fictions of racism in America. I am also an involved Member-Owner of the People's Food Co-op.
I fell in love with radio while still in elementary school, sleeping with my transistor radio under my pillow. DJ's answered letters, responded to requests, and played the music I was waiting for. About the time I became fed up with commercial radio, late in my teens, community radio was being born all across the country. My local stations were WYSO, Antioch College, Yellow Springs, Ohio, and WCSU, Central State University, Wilberforce, Ohio. I began volunteering with WYSO during fund drives in the early 2000's. In 2004, when I took a position at Antioch College managing a scholarship program that required students to devote volunteer time to community organizations, I encouraged students to spend time at the station, among other volunteer opportunities.
About the same time I had the opportunity to take students, as volunteers, to The Free Press National Conference for Media Reform which were held every couple of years in a different major city. The students and I attended the Memphis conference, and after I left Antioch College I continued to volunteer with the Free Press Conference, attending conferences in Denver and Boston. The conferences introduced me to organizations such as Prometheus, Democracy Now!, and Fairness and Accuracy In Reporting. It was a great opportunity to interact with media personalities, lobbyists and reporters who were working hard to keep radio free from commercial interests. Of course that work is ongoing.
After moving here from Ohio in 2013, I was interested in volunteering with KBOO. I was familiar with KBOO from hearing the Old Mole Variety Hour on WYSO! I took my orientation training in 2017 after I retired and began volunteering in the reception area. Since then I have helped with various fundraising events and kept a steady shift on the reception desk.
I look forward to attending the next Board meeting to find out how I can be of more support to the station as an interim board member.
Charles Shambry
My activist experience has been through media on TV and radio.  I have interviewed politicians and other activists who have similar mission views of KBOO Radio. My methods on the airwaves have been on a large diversity of platforms.  Cable TV interviews were showcased on public access including KBOO FM. TV broadcasts were hosted through TV Toastmasters, where I presided as President and head of its board. 
As the President over TV Toastmasters and the board, I governed over four locations: OpenSignal, TVCTV, MetroEast and Willamette Falls Media Center under the Toastmaster programming. The viewership was more than 500,000 out of about 2.4 million people in the Portland metropolitan area. I understand the FCC regulations and 501(C)3 nonprofit tax status. Toastmasters International is a global non-profit organization that trains in the discipline of leadership and public speaking on multicultural and diversity issues.  TV Toastmasters is a local chapter and club of Toastmasters where I conducted interviews on Public Access Cable TV and led all weekly meetings with senior board members.
Currently I am the Superintendent of Sharon, a non-profit organization serving over 400 members. I also host Zoom meetings as a board member, facilitating weekly meetings and presentations.  Acquainted with Robert's Rules of Order to conduct the order of business.
I have been training throughout the U.S., presenting 6-hour accredited classes on Human Resources (HR), Civil Rights, Conflict Management, Self-Development, and Diversity.  The HR classes are centered around handling employees and volunteers from a legal and employer's point of view. The Civil Rights courses focus on privacy, human relations, legal strategies, and how to protect an organization. Conflict Management content is designed to help others deal with difficult people or peers in a business setting. In the Self-Development, I teach leadership, communications, emotional intelligence, how to manage emotion under pressure, goal-setting, and time management skills. In Diversity, I teach the importance of awareness in age, race, gender, physical and mental limitations.  I also educate attendees on Workers Compensation attached to the legal system in state and federal insurance.  My contracts with seminar and consulting groups help my students obtain Continued Education (CE) credit units for 6-hour courses. 
I want to make a noticeable mark locally and be most helpful towards my community. As a BIPOC and African-American native of Portland, Oregon, I grew up listening to KBOO radio. Before my teenage years, I would call in and special request songs. So with these wonderful memories, I was very happy to join the Evening News Team as a volunteer host and anchor. I enjoy being on the radio - it's my calling.  KBOO has been a part of my history and I want to add to its legacy of impacting and empowering the people at large. My personal statement and motto is: To provide value to content and relationships. I hope to provide more value to the listeners, volunteers, and KBOO Board of Directors.

Layla Kanaan
My experiences that prepare me for a governance position on the KBOO Board of directors encompass that of a student organizer doing on-campus advocacy, policy demands, and petitioning for pro-BDS (Boycott, Divest, & Sanction Israel) group SUPER (Students United for Palestinian Equal Rights) at the University of Oregon, to work as a KBOO radio host in correspondence with renowned international journalists covering the political repression of Palestinians, to personal experience witnessing the conditions of my extended family living under Israeli occupation in the West Bank. Although my advocacy predominantly focuses on the plight of Palestinians, I have always maintained a perspective that connects the circumstances in places like the Middle East, with economic conditions, policy decisions, and political structures in the USA, for example, all configured within a framework of global power and hegemony. As the daughter of a Palestinian immigrant and a public health policy advisor, my upbringing influenced my political perspective such that it reflects both the fine-tuned and rigorous specificity of public health, as well as the broad-based internationalist perspective of a refugee, both of which emphasize the interfacing between persons and systems. In addition to instilling an awareness of the interdependence of our world, my parents' own work in activism empowered me to pursue a degree in International Studies and a minor in Arabic as part of a larger personal ambition to increase accessibility and enfranchisement amongst underrepresented people and cultures. In my time at UO, I became involved with a group known as SUPER. Broadly speaking we were a pro-Palestinian student activist group. However, a specific culmination of our advocacy came when the UO Student Senate passed a resolution in favor of supporting BDS regulations on campus after SUPER's campaign to bring this resolution before the student senate garnered support from student groups like Decolonizing Judaism, the Muslim Student Association, the Native American Student Union, and the Southeast Asian Student Alliance. Despite the support from diverse student groups, the hearing for the resolution drew hundreds of students to voice their concerns or support for the resolution, a majority of which were answering to a call from pro-Israel student groups on campus. The significance of this resolution passing a student senate at a liberal university was marginal, much less considering that the student judiciary struck it down the next year. But in my experience, this represented a moment in which the rightful concerns for Palestinian equal rights gained support from a broader public, particularly at an institution like UO, whose insignia can be seen on billboards around Israel, promoting the University, and which has ongoing contracts with several companies which operate in the occupied West Bank.
Malik Hale
I am currently a Programmer at KBOO. I've been at the station since April 2021, it's always been a childhood dream of mine to have my own radio show. I grew up listening to late night college radio when my Mom thought I was asleep. By day I'm an Onboarding Specialist at Dealership Performance 360 a software company and a Creative Director at Good Green a graphics design company. I would like to serve on the KBOO board because I understand the importance of listener supported radio and believe that everyone has a voice that should be heard. I am deeply passionate about broadcasting and media production, and I will bring that passion to the board if I am elected. It's an honor and privilege to go on air and share music and thoughts that bring us together as a community. I'm proud to represent KBOO and share its ideology with others.  

Jill Blanchard
"We Madlamini Uph'umqombothi….
I hung out in music stores after high school classes ended for the day. One afternoon I left with a used copy of the "Urban Africa" compilation cassette on the top of my stack of new music to explore.
"We Madlamini Uph'umqombothi."  I was immediately in love with this song. Yvonne Chaka Chaka was my new favorite singer and I was driving my sisters up the wall by constantly rewinding and replaying Umqombothi. 
Fast forward many years. It had been a long while since I had a tape deck or heard Umqombothi. One afternoon I was in my car headed down Sandy Boulevard. I was listening to KBOO, 90.7FM. As I passed the vintage shops on the NW corner of NE 28th Avenue, I heard the first few notes.
 I couldn't believe my ears. Then…            "We Madlamini Uph'umqombothi" !  
Of course! Of course, KBOO knows Yvonne Chaka Chaka! It was one of those moments when I knew the universe was telling me something. Once I reached my destination, before I got out of the car, I called the station to donate. I became a KBOO member.  
Music is the reason I became a KBOO member. I value music programming that reflects the Portland community.  Radical news and public affairs along with the diverse music programming are my motivations for maintaining my KBOO membership. Higher Reasoning Reggae is one of my favorite broadcasts.
I have been a Portland resident since 2003.  Over the years, my relationship with KBOO has grown – first I was a listener, then I became a member. Over time, I felt I wanted to support the station by becoming a volunteer. 6 years later I applied to KBOO's Board of Directors. 
As a volunteer with KBOO I worked with the Development & Events Committee. I led the planning team for the KBOO's 50th Anniversary Block Party and have supported Book & Record Sales along with other community events.  I have also participated in phone-banking activities for membership drives. 
I served on the Board of Directors at Sisters Of The Road for 6 years. I understand the roles and responsibilities of a nonprofit, 501(C)3 – its Board and its members. I also understand the role of a board of directors (governance) is different and separate from the responsibilities of staff (operations).
My strongest contribution to KBOO's Board will be supporting the Nominating Committee in recruiting. I have experience in training and leadership development. I will work with the Nominating Committee and the Volunteer Coordinator to develop a curriculum for volunteers/community members to complete in order to to become Board candidates. Ultimately, as people progress through the curriculum there will be a pool of strong applicants ready for Board candidacy at any given time.
I have professional experience in project management and strategic planning that I will share with KBOO's Board as it begins work on its new multi-year plan. I will also participate in hiring committees with close attention to justice, equity, diversity, inclusion and belonging (JEDIB) to fill vacant staff positions.
I have time to commit to Board work and activities and a passion for Portland's community radio station. I will help propel both the Board of Directors and KBOO to a successful and strong future.
Sherry Morisch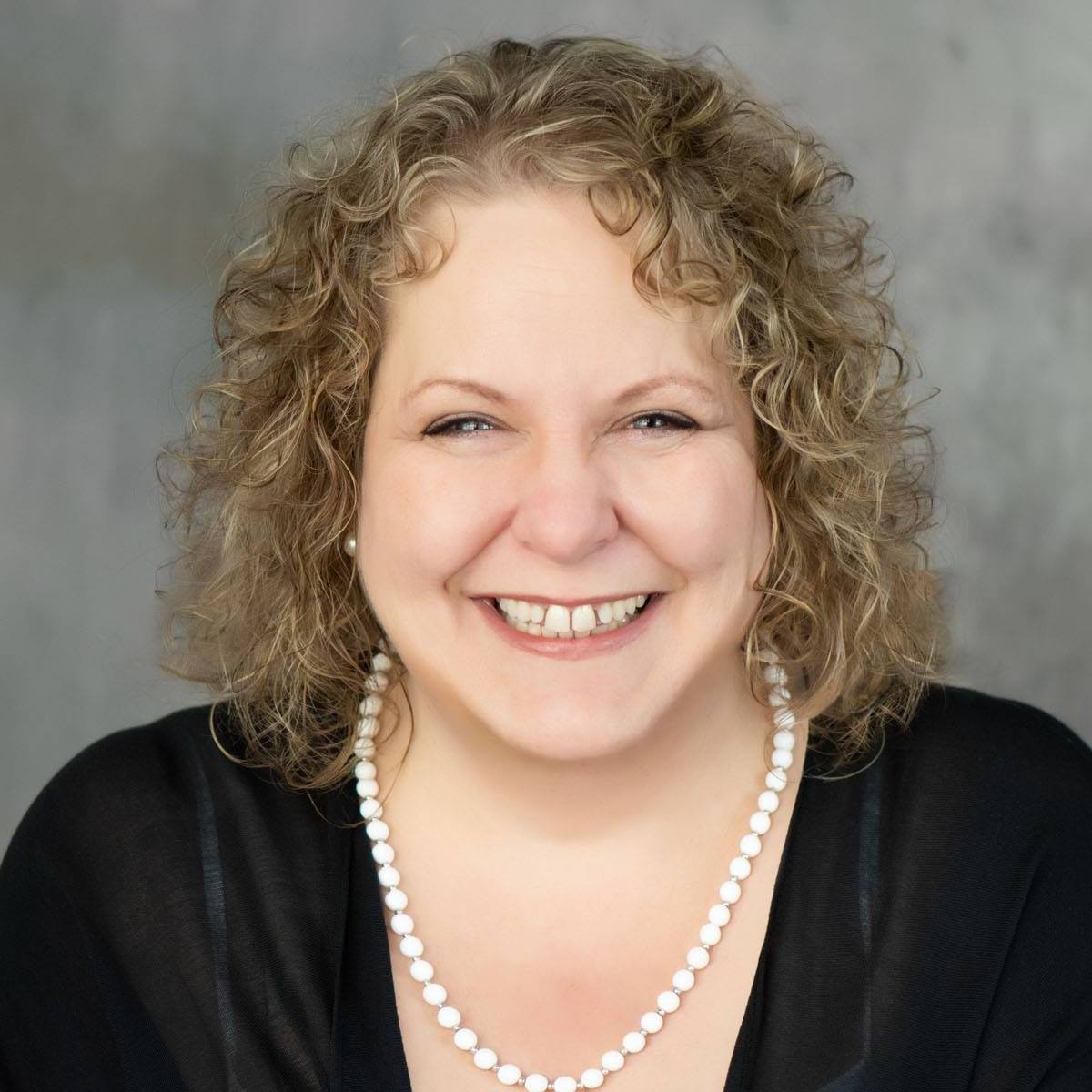 As an activist, I've stood up for those less fortunate my entire life. Recently, I created a video and voice-over for gubernatorial candidate, Patrick Starnes, focused on his campaign platform initiative, "Campaign Finance Reform". I am the co-host of Progressive Talk Radio on TV from the Willamette Falls Media Center, I manage their YouTube and Facebook page, though it's not my show and we are still working on a format for social. I also moderate the iPA - independents for Progressive Action Facebook group and page. Currently, I'm watching over the accounts so there's a person to connect with if needed. Most of my work volunteering focuses on 501.c3 organizations like Habitat for Humanity, the Project Management Institute, and Willamette Falls Media Center. I also advocate for small businesses and helping the homeless. My husband and I have been known to create sack lunches and pass them out to homeless people downtown and during the winter months of 2020, I volunteered with the Molalla Warming Center. I plan to protest with a local group regarding the overturning of Roe by this recent SCOTUS. I'll be documenting the effort with video and Live Facebook feeds. 
Past coalition or Board experience - I did hold a seat on the Board of Directors of the Willamette Falls Media Center (WFMC) for 2 years. My time was in 2015-2017, this position offered me experience in running social media for a cable access television station and was very educational. I was involved in setting up social media marketing for the Project Management Institute's Portland Chapter and helped develop the MAAS (Marketing as a service) program for the Chapter. 
Why do I want to be on the Board of Directors for KBOO? Honestly, I want to be involved with KBOO, and this is my next avenue outside of obtaining a staff position. KBOO is a Portland Institution, and I believe in the foundation of the organization's values regarding diversity and inclusion. Having led the effort to build a SAAS Marketing team with the Project Management Institute Portland Chapter, I understand the foundational importance of good leadership and how it can impact the success of organizations or bring them down. KBOO stands for equity, leadership, and progressive initiatives that align with my own, and I'd like the opportunity to help where I can and offer guidance where my skill set fits in. I want to help people grow and learn to be one with their community. 
I hope this offers enough information for you to make an informed decision. Thank you for taking the time to read this note. 
Joyce Nance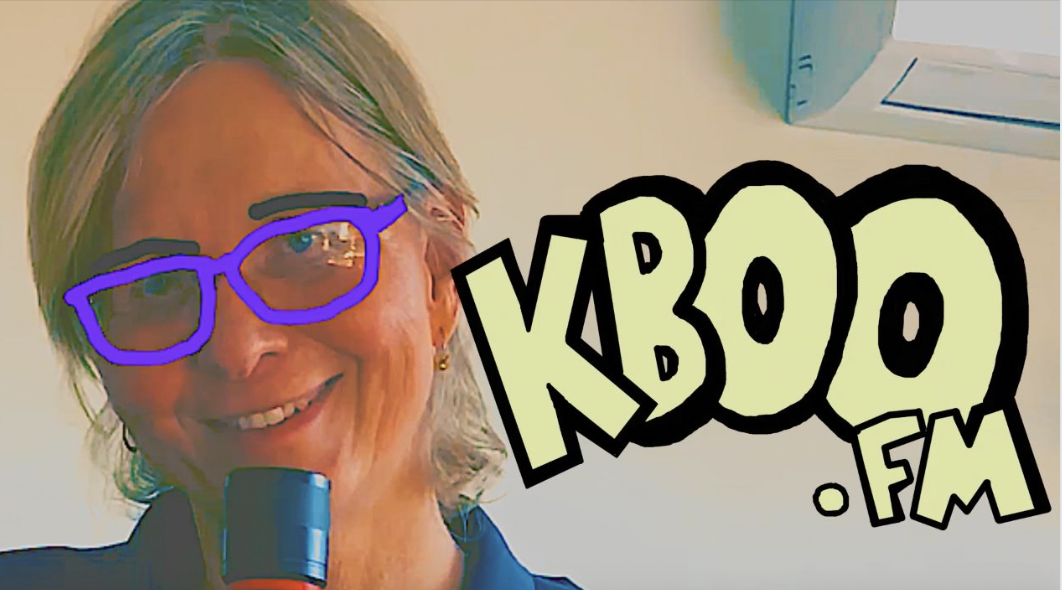 My name is Joyce Nance and I'm interested in becoming a KBOO board member because I think I can help. I think my background in various jobs, hobbies, and pursuits fits with KBOO.  I understand KBOO's humble beginnings and its continued path towards growth. I very much appreciate its big tent philosophy and the voice it provides for underrepresented persons and causes in the Portland community
I think my background can help KBOO in a variety of ways. First of all, I understand business pretty well. I have a B.S. degree in business/accounting from San Francisco State and I ran my own successful video production/post-production business for 13 years. As a business owner with many employees, I performed and/or supervised all financial, HR, sales, and tech functions.
I've also had many other jobs and endeavors through the years. Right now, I work part time as a screener for America's number one progressive talk radio show. Besides screener duties, I am the backup tri-caster operator and the backup sound board operator. While working on this three hour live radio show, I have increased my knowledge of politics and current events significantly as well as developed a deep understanding of "the clock."
I also perform stand up comedy around Portland as well as producing a weekly stand up comedy show. In addition to that, I do a weekly political podcast called "Not Right In The Head". I have written six books.
Other types of applicable experiences include HOA board member and Temple board member. In the past, I have been an activist within the LGTB community and a member of Amazon Workers Solidarity. 
Regarding experience with KBOO, I went through all of the basic trainings in early 2020 and then didn't end up doing any shows because the pandemic hit almost as soon as I finished my training. In 2021, I did  produce three KBOO video commercials in collaboration with a project KBOO and Open Signal were working on.
To sum up, I'm interested in joining the KBOO board. I am hard working, reliable, and charming. I understand deadlines, financial statements and speaking in front of crowds. What I don't understand, I am willing to learn. Please consider me.
James Draznin

In the face of rising fascism in the U.S. and around the world, my commitment to KBOO's questioning and progressive perspectives has increased. But it is not a new outlook for me.
As a 6th grader I debated for Vietnam peace talks. What I really supported, ending the American War in Vietnam by withdrawing troops, was just too radical for 1964-65. Later that school year, I made the case that humans had created god, not that god had created humans.
For college I picked UC Santa Cruz—where "question authority" was a guide--rather than stay on the waitlist for the oldest American university, where the above war was largely created.
At UCSC I studied political philosophy and then dove, a bit blindly, into studying ancient Greek, because its speakers invented democracy.
While I am less idealistic than I was 50 years ago, I've learned much through experience, particularly as a nonprofit employee and board member. Charity, aka the "third sector," although far smaller than the other sectors—the public and for profit—provides a useful perspective on them. The public sector must exclusively be controlled by and serve the people. Corporations are powerful enough in and through the second sector, and must not control the public sector. In fact, the public sector must monitor and check the excesses of the second sector. The third sector provides a solution for only some of the second sector's excesses.
In high school I thrilled reading Malcolm X's autobiography. But like many Americans my understanding of why we must correct centuries of injustice by prioritizing diversity has grown over a lifetime. After 400 years of enslavement and lethal discrimination, it remains necessary to repeat "Black Lives Matter" again and again. Americans must also overcome discrimination against persons with other than European lineage. Finally, the near-complete genocide of Native Americans and subsequent brutal treatment of survivors must be addressed. KBOO gives voice to multiple underserved and underrepresented parts of our community and in so doing fosters a more cohesive and stronger community.
KBOO's practice of allowing all members and volunteers to vote for its governing board is unusual, but further confirms its standing as a community nonprofit.
Recently KBOO station manager turnover has been quite rapid. Between too brief and too long CEO tenures, KBOO should seek a median. The community in general and members and donors in particular may hesitate to support what they perceive as an unstable or stagnant nonprofit. I plan to focus on that challenge.
KBOO's volunteer training in radio operations is commendable and deserves support. As for programs, my favorites are Democracy Now, First Voices, Gospel and More, Sojourner Truth, Africa Oye, Spanish Language music, blues, and country. I look forward to becoming more familiar with KBOO programs and operations, and assisting KBOO as I can through Board service.
Interested in joining the KBOO Board? Call 503-381-7591, or email KBOO's Nominating Committee at boardapplication@kboo.org, and request an application.