Coming Soon
Host Diane Hunt has picked out some bluesy Blues for youse in honor of this weekend's Waterfront Blues Festival!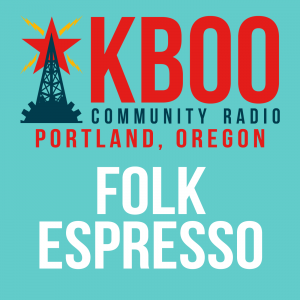 Subscribe to podcast
Every Monday from 5:30am to 7:00am. 
First Monday: Diane Hunt
Second Monday: Jonathan Lay
Third Monday: John Risley
Fourth Monday: Diane Hunt
Fifth Monday: Gordy Euler
Contemporary and eclectic folk music to energize your morning.