Air date:
Sun, 11/26/2023 -

8:00pm

to

10:00pm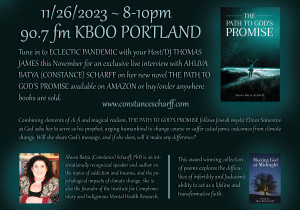 More Images: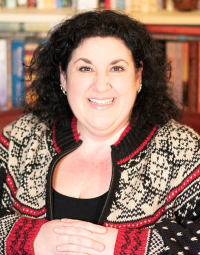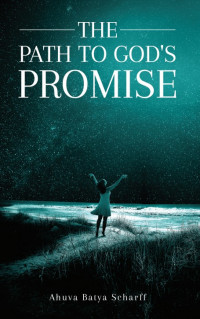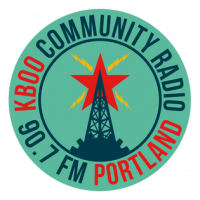 An exclusive live interview including eclectic song choices with AHUVA BATYA (CONSTANCE) SCHARFF on her new novel "THE PATH TO GOD'S PROMISE"
Tune in to ECLECTIC PANDEMIC with your Host/DJ THOMAS JAMES this November for an exclusive live interview including eclectic song choices with AHUVA BATYA (CONSTANCE) SCHARFF on her new novel "THE PATH TO GOD'S PROMISE"
Author Bio
Ahuva Batya (Constance) Scharff, PhD is an internationally recognized speaker and award-winning author on the topics of addiction and trauma recovery, the psychological impacts of climate change, and women's mental health. She is the founder of the Institute for Complementary and Indigenous Mental Health Research and a passionate advocate for access to mental healthcare and radical social transformation to lessen the impacts of climate change. Her nonfiction books center around using complementary mental health practices to improve treatment outcomes. Her poetry and fiction highlight spiritual experience and connection to the divine. The Path to God's Promise is her first novel.
Synopsis
One of the last things Elinor Simentov wants is to be a prophet of God, but God has other plans.
A Jewish woman of no particular renown, Elinor is asked by God to give a warning to all who will listen. Will she serve as a prophet, sacrificing her goals for herself, self-image, and reputation in order to do something that may be completely useless?
God's message is simple. Humankind must radically change course or face extinction. To give warning, God uses prophecy to urge humans to change. Transported through past, present, and horrific potential futures, Elinor is asked to share her visionary experiences and conversations with God to urge us to take action.
As we are barraged month after month by once-in-a-lifetime storms, record-setting heat waves, shifting polar vortexes, horrendous floods, and decades long droughts, it's hard to continue to ignore the signs and omens. The Path to God's Promise combines dire warnings about climate change with the transformative power of prophetic experience. It asks whether or not it is too late for us to save ourselves and challenges us to live vastly different lives.
Praise for The Path to God's Promise
"An entreaty to take care of Earth—and each other."—BookLife
"A climate call to action woven through with spiritualism and humanity."—LoveReading UK
"A gripping and thoughtful read infused with the richness of Jewish culture."—Dr. Celia Nyamweru, Professor (Emerita) Anthropology, St. Lawrence University
"A riveting, intimate tale, with far-reaching cultural consequence…"—Rabbi Zelig Golden, Founder, Wilderness Torah
"This novel…presents both cataclysmic and hopeful alternatives; the choice is ours."—Dr. Paul Robinson, Professor and Director (Emeritus) Human Needs and Global Resources, Wheaton College
"The Path to God's Promise…drew me in and kept me turning the pages."—Rabbi Natan Margalit, PhD, Author, The Pearl and the Flame: A Journey into Jewish Wisdom and Ecological Thinking
Themes
Relationship with the divine: How does one build a relationship with something greater than themselves when they have been through incredible hardship? Can faith develop even with trauma and unbounded disappointment? This book says yes and shows the way.
The importance of community and connection: One of the most important aspects of the book is cultivating the philosophy that it is through community and connection that our goals, whatever they may be, can be reached. Elinor has gone through hardships that have left her mistrustful. She blossoms as she connects with the people around her and finds purpose in that connection.
We are the architects of our destiny: Often people feel at the mercy of fate. We don't deserve everything that happens to us, but our actions still matter. One of the strongest themes in this book is that we are not helpless. Our actions create our destiny, as do the acts of others. This is why connection and community are so important; they amplify our deeds to have greater impact and give comfort when times are hard.
Climate change impacts can be averted: My hope is to inspire people to act collectively. Climate change impacts are worsening. It may not be too late to avert the worst of these, but we have to act in large numbers and with urgency. We will not recycle our way into a climate that is healthy for us and the life around us. Radical economic and social transformation is necessary to leave our grandchildren with a habitable world.