Coming Soon
Airs at: Fri, 05/27/2022 at 8:00pm - 10:00pm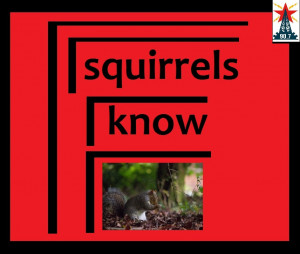 Subscribe to podcast
Join Ender Black for a 2 hour New Era show, every 4th Friday, 8-10pm PST (Los Angeles, Portland), 11pm-1am EST (New York, Miami) 
Critical information about the new era at hand. ---  Down the rabbithole of Consciousness and Existence we go! :) --- Here we go in depth with what we have termed The Ongoing Protocols of Galactic Interaction. --- You will find everything you need to know about **Galactic Awareness**, and specifically about fantastic concepts such as the Galactic Federation of Worlds. --- Many names for one/many massive, heavenly, celestial, multidimensional family oriented institution(s) that oversee the protection of this galaxy. A GALACTIC UNION. --- All these seemingly outlandish subjects are rooted in the ancient understanding by many ancient tribes and nations of the existence of "star people", our star family, and how they manage all the realms beyond Earth, i.e our galaxy. --- Planet Earth is part of a magnificent galactic union that protects all life forms, first by protecting free will, then by assisting when required. --- We are a big family with the rest of the galaxy; we're not alone. We're part of a cosmic system. There is intention and intrinsic love to our existence. --- It is true Earth has been a colony of a very oppresive regime, which seeks to oppose everything that occurs naturally throughout the galaxies. This sector of Creation has been granted absolute free will. Our environment has been carefully manufactured since the time before the dinosaurs, to be an environment of 'predator and prey'. An experiment of sorts in regards to the capacities of manifested consciousness. --- Regardless of the challenging conditions of our reality, we are meant to reintegrate with our origin. --- This show is also about bringing to the forefront the supreme concept of **Animal Awareness**, and what that means for us, and what that can do for our evolution and spiritual enlightenment. The bond between an animal and a human can be so powerful, it can literally create a Quantum Link to the sun, the galaxy, and ultimately Heaven. --- We believe on this day and age, on our precious and troubled sphere, the easiest path to Heaven and everything nice, such as the higher planets, the galaxy, and God, is to maintain a strong connection with your animal. The stronger the bond you have or had on the Earth, the better your possibilities for cosmic, godly and angelic connections. Your best teacher, counselor and guide can be your animal. Your animal friends, either present with you on Earth, or gone to Heaven, are your most powerful allies. --- Apart from the fascinating cosmic integration of planet Earth with our galactic family, as well as the dynamics of enforcing Galactic Law, and what that will mean for the future development of our planet, you might hear some typical radio content, such as music classics, varied instrumentals, as well as beautiful flutes to raise your vibration of consciousness. Never in short of electric guitars and rock setups!! :) One raga from time to time is also part of the Squirrels Know prescription. Ender will delight you with his own music and more thoughts on everything of cosmic interest. As you can tell, a diverse and different compendium of auditary feedback awaits you on this show. If you're looking for far out, here it is!
❒
For everything about Ender and all that goes behind the scenes of this radio show, go to:
❒
Bridging the gap between 1.)Radio, 2.)Social Media, 3.)The United States Government, 4.)Our Galactic Union, 5.)Starseeds, 6.)YouTube and 7.)The Four Leggeds.
Great fan of the ancient councils within Kogi, Zuni, Hopi and Havasupai Nations, and applaud them as most apt guides and counselors for the ongoing processes of galactic interaction, among many other heroes throughout all continents, who lead with a spirit of service, stick to their ancestral traditions, run non-profits tending to the most important things and/or do everything they can to bring light to justice.
❒
On Squirrels Know, we will do our best to play songs that can effectively uplift the spirit and untame the mind, heightening your awareness of this moment you're alive and facilitate our mutual triumph in existence.
❒
Do not underestimate the power of Belief and Focus
With the aid, support and protection of our galactic allies, we are achieving our best possibilities.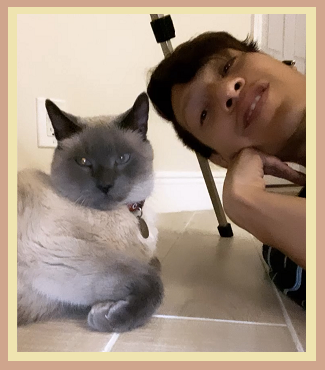 ❒
Special thanks to the KBOO Foundation and the Marla Davis Fund for making this show possible
----------------------------------------------------------
 ➔ Here I present you some interviews
----------------------------------------------------------
 ♛ NEXT BROADCAST: ♛
MAY 27th 2022
8-10 PM PST (Los Angeles, Portland)
11PM-1AM EST (New York, Miami)
.......
❒
Stream on the KBOO App (available for Apple and Android) 
Also stream right on this website: go to the top and press Listen Now
All episodes of Squirrels Know live on this page. Feel free to explore! :) 
90.7 FM Portland, 91.9 FM Hood River, 104.3 FM Corvallis/Albany​
❒