Coming Soon
Airs at: Sun, 02/23/2020 at 10:00am - 11:00am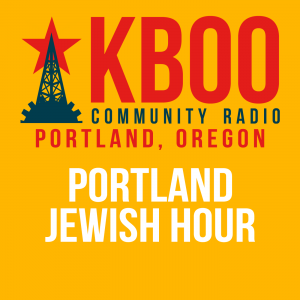 Subscribe to podcast
Produced for (Program name):
Sundays 10-11am Pacific Time
Jewish Music and Culture
Jewish, Yiddish, Ladino, Klezmer, Israeli, Mizrahi and Sephardic Music and Culture
We'd love to hear from you. You can email us by clicking on our names at the top of the site.
Beth Hamon
The Watchman's Chair CD release party
Sunday, February 2 4 pm – 6 pm
Leikam Brewing / 5812 East Burnside
Co-sponsored in part by Shulchanpdx, a cool place to study Torah with friends
No Cover. Seating is limited.
 
Beyond the Pale
Sunday Feb. 16 / 7:30 pm
The Old Church Portland
Presented by TOC and the Portland Jewish Community Center
All Ages | Bar w/ID | All sales are final. | Doors at 6:30pm
$12 adv / $15 door
Inspired by klezmer and Balkan styles but influenced by everything from jazz and classical music to bluegrass,
Toronto's Beyond the Pale traverses a vast and exotic musical landscape.
* * * * * * * * * *
Upcoming shows:
 
1/5 Shuli
1/12 Chaim
1/19 Shuli
1/26 Liz

2/2 Shuli
2/9 Chaim
2/16 Liz
2/23 Shuli