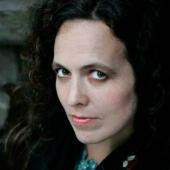 Subscribe to podcast
*New time!* Every 1st Friday from 10-10:30am
Voices and Visions from Outside Mental Health
What does it mean to be called "crazy" in a crazy world? Madness Radio: Voices And Visions from Outside Mental Health brings you personal experiences of 'madness' from beyond conventional perspectives and mainstream treatments, and also features authors, advocates, professionals, and artists.
Hosted by Will Hall, who is diagnosed with schizophrenia, Madness Radio was launched in 2005 on Valley Free Radio in Massachusetts and is syndicated nationally on the Pacifica Network. Madness Radio is heard monthly on KBOO the first monday of the month from 11:30am to 12. Will is a leader in the peer recovery movement, a therapist in Portland, has a Diploma from Process Work Institute, and is the director of the support and education community Portland Hearing Voices.
Check out the website archives at www.madnessradio.net to listen online and download more than 100 Madness Radio episodes produced to date. Full hour-long versions of shows heard on KBOO are available.