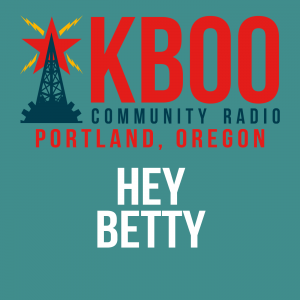 Subscribe to podcast
Hey Betty! -Every first, third and fifth Wednesday 12:00AM- 3:00AM
Each episode is built around naturally occurring themes that surface in conversations between
Betty and a variety of beautiful and complex people. Relatable topics, ideas, dreams etc…are
woven together with carefully curated songs (with a strong focus on local artists). Betty creates
a venue for everyone to feel comfortable to share and an opportunity to learn from each others
experiences.

Past conversations include: Tank (Tank & The Bangas), Ayana Young, Gaelynn Lea, Alicia Witt,
Arthur Moon and many more…)