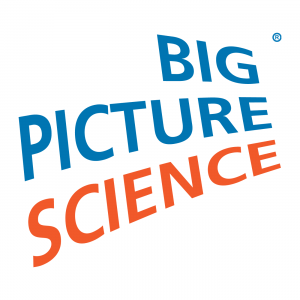 Subscribe to podcast
Big Picture Science is a weekly, one-hour radio show and podcast produced at the SETI Institute. Hosted by Seth Shostak, SETI Institute Fellow and Senior Astronomer, and science journalist Molly Bentley, Big Picture Science reports on modern science and technology with smart and humorous storytelling.
Themed episodes feature interviews with top scientists and technology innovators. All episodes try to answer the question, "so what?" Why does this research matter?
Big Picture Science topics range from the microbiome to virtual reality, from the physics of motion to the intelligence of animals. Every month one episode is devoted to critical thinking in "Skeptic Check", which separates fact from fiction in topics such as Bigfoot and UFOs.
And of course we cover science related to the work of the SETI Institute.