Air date:
Fri, 03/08/2019 - 10:30pm

to

Sat, 03/09/2019 - 12:30am
More Images: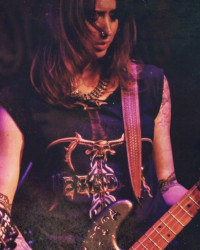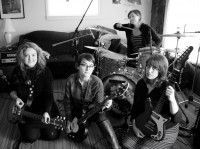 Women who play heavy, loud, gritty rock in and around Portland
KBOO's Slamantha Foxx, founding member of Freeks n' Deeks Collective, speaks with Laura Phillips of Hippie Death Cult, amd with Kathryn Doherty-Chapman and Meredith Butner of Anther.
Hippie Death Cult prowls PDX metro and the Willamette Valley, sowing chunky riffs and thundering beats across the region, with an eye toward Europe and the UK.
Anther has shown Cascadia its brilliant update on classic riot grrl aesthetic since 2014. Simultaneously evocative and original, fresh and authentic, Anther carries on the legacy of the groundbreaking PNW acts and artists of the 1990s to 2000s, with a modern unique sound all its own.
We'll hear from Phillips, Doherty-Chapman, and Butner about their groups' origins, Portland's music scene then and now, and their own musical awakenings. Slamantha Foxx spins relevant tunes by hard rocking (mostly Portland-based) women.
https://www.facebook.com/hippiedeathcultband/videos/798710350474383/
https://hippiedeathcult.bandcamp.com/
https://www.facebook.com/antherpdx/