Air date:
Wed, 10/03/2018 -

9:00am

to

10:00am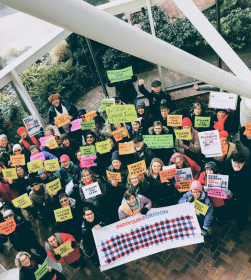 More Images: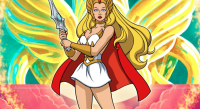 Because life is political
October 3, 2018
All feedback, comments, and suggestions can be emailed to  TPOL@KBOO.ORG.
The Politics of Living show is currently looking for contributors and guests.  For more information on how you can get involved, please email TPOL@KBOO.ORG.  
Content Contributors:
Kristin Thiel (She Ra Solution – Producer: Kristin Thiel)
ML Laurie - Let's Stop For a Minute (Producer: ML Laurie)
Vicky Mazzone - (Producer: Vicky Mazzone)

Technical Assistance:
Vicky Mazzone (Executive Producer)
Dennise M. Kowalczyk  (Web)
This program takes a look at the politics in all that we experience in life.   Today's show deals directly with the political - focusing on the midterm elections and featuring stories of women with no prior political experience who decided to get involved.   On the She Ra Solution, Kristin Thiel features an accountant in Rwanda who challenged a government that targeted her father's business. But first, we start with two different conversations with local groups about their plans for the midterm elections.  One group, Basic Rights Oregon, is focusing specifically on several ballot measures, including Measure 105 here in Oregon. And the first interview is with two women from the Indivisible movement. Smitha Chadaga from Indivisible Oregon and Amber Tatge from Indivisible Clackamas - they talk about how Indivisible got started, what compelled them to join, and goals for the political future.  Here's Smith Chadaga and Amber Tatge.
Links for Indivisible Clackamas:
New location for Postcard Party -
Postcard Party at NEW location -  October 7 at the Historic Midway Public House located at 1003 7th St, Oregon City, OR 97045. Always the 1st & 3rd of the month. Always 12:30-2:30pm. Come hungry, drink up, and tell your reps how to best represent you!
 
Links for Indivisible Oregon:
Indivisible Oregon - www.indivisibleOR.or
Smitha Chadaga's podcast - www.endtimespeptalk.com
 
Links for Basic Rights Oregon:
Basic Rights Oregon - www.basicrights.org

One Oregon - www.oneoregon.org
One Oregon is a statewide coalition that defends against anti-immigrant and anti-Muslim policies and ballot measures and works to ensure that all Oregonians, regardless of country of birth, are treated with dignity and respect.
        3, Oregonians United Against Profiling - www.orunited.org
Links for She Ra Solution:
Hart, Maria Teresa. "She-Ra and the Fight Against the Token Girl." The Atlantic, June 16, 2016
On this week's theme song:
SassyBlack - "Me and Mines (Cute Chicks)" 
On Diane Rwigara:
"A Woman Who Ran Against Rwanda's President Is on Trial" The Economist, May 26, 2018
Fox, Kara, and Kiernan, Edward. "She Wanted to Be President, but Ended up Jailed Instead" CNN, August 28, 2018
Links for Let's Stop For A Minute:
Music: Michelle Malone
Update Required
To play the media you will need to either update your browser to a recent version or update your
Flash plugin
.
Download audio file