Air date:
Mon, 11/20/2023 - 11:00pm

to

Tue, 11/21/2023 - 12:00am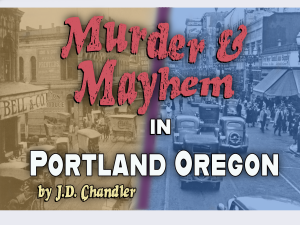 Tonight we will read some excerpts from Murder And Mayhem In Portland Oregon, written by local historian J. D. Chamdler. An armed robbery of a downtown pawnshop in the 1870's leads to a murder and results in the largest attended hanging in Oregon history. A dead body found at the base of the Steel Bridge in the 1890s exposes a ring of prostitution and drug use. During prohibition a falling out between memebers of a gang of bootleggers and burglers leads to a double killing.