Air date:
Mon, 02/03/2020 -

9:00am

to

10:00am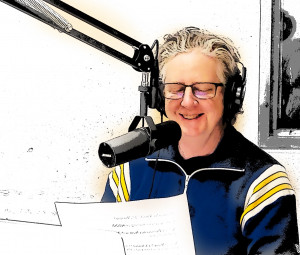 News, Views and Interviews from a Socialist, Feminist Perspective
Denise Morris hosts this episode of the Old Mole which includes:
Black Labor in the Making of America: Laurie Mercier talks to Joe Trotter about his important new book, Workers on Arrival: Black Labor in the Making of America.  Joe William Trotter, Jr., is Professor of History and Social Justice and Founder and Director of the Center for Africanamerican Urban Studies and the Economy at Carnegie Mellon University. He is the author of Black Milwaukee and Coal, Class, and Color and past President of the Labor and Working Class History Association.
Love Letter to Pike Place Market: Desiree Hellegers reads her recent op ed piece "A Love Letter to Pike Place Market". Written for Real Change, Seattle's street newspaper, Desiree reflects on her time in Seattle in response to a developer trying to build a 14 story hotel at the entrance to Pike Place Market that will essentially destroy one of the most iconic sites in the Pacific Northwest, introducing whole new levels of privatized policing with the attending criminalization of the poor and houseless.
Bernie: Can He Win? What if He Wins?: Bill Resnick talks to Norman Solomon about Bernie, his campaign, the treachery of the Democratic Party establishment, and how, if Bernie were to win the nomination, he would face a conservative Congress, with most DP Congresspeople being moderates sensitive to the needs of capital. 
In Tribute: Denise Morris reflects on the contributions to the Old Mole Collective by longtime Mole member Clayton Morgariedge who passed away last week. From the archive we hear a commentary by Clayton: Why Capitalism is Blind to What is Beautiful and Worth Loving — And What to Do About It. In his commentary Clayton shows how some philosophers reduce the world to the totality of facts and regard all feelings as subjective with nothing to say about reality. Capital goes even further, reducing all value to the value of money. 
To hear the whole show, use the play button below; to listen to separate segments, follow the links above.
You can follow us on Twitter (@OldMole) and Facebook (TheOldMoleVarietyHour). You can send us comments or questions by commenting below or emailing us at oldmolevarietyhour [at]gmail.com.
Update Required
To play the media you will need to either update your browser to a recent version or update your
Flash plugin
.
Download audio file