Air date:
Mon, 04/29/2019 -

6:30pm

to

7:00pm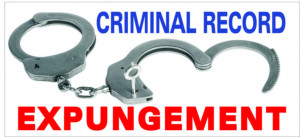 Expunging Criminal Records
This show will air 6:30 PM on May 27, 2019. 
Karen James speaks with Nikki Thompson about expunging criminal records for youth and adults.  Nikki, an attorney with the Metropolitan Public Defenders Community Law Division, runs the MPD Expungement Clinic.  A motion to set aside (expunction) is a legal proceeding for sealing a record of a criminal arrest and conviction.  After a motion is granted, all official records of the arrest and conviction are sealed. In the eyes of the law, the arrest or conviction did not occur and the record does not exist. Expunction (expungement) can be beneficial for job and school applications, acquiring bonding, and other situations that question an individual's records.  Nikki explains eligibility and the process of expungement.
Since its inception in 1971, MPD has been on the cutting edge of public defense, with the goal of providing quality legal representation for people living in poverty.  Contact Metropolitan Public Defender at 503-225-9100 to inquire about their expungement clinic.   https://www.mpdlaw.com/