Air date:
Wed, 03/28/2018 -

9:00am

to

10:00am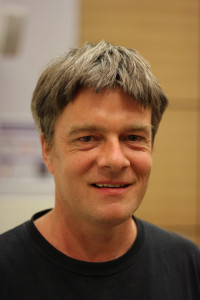 Andy Worthington is an investigative journalist, author, campaigner, commentator and public speaker.  He joins Linda Olson-Ostrerlund on Political Perspectives to discuss all things Guantanamo and the Supreme Court's recent ruling that immigrants facing deportation can be held indefinately with no hearing on their cases.
In his recent blog post Andy Worthington wrote:
On January 11, the 16th anniversary of the opening of the prison at Guantánamo Bay, lawyers for eleven of the 41 prisoners still held submitted a habeas corpus petition to the District Court in Washington, D.C., arguing, as a press release by the New York-based Center for Constitutional Rights put it, that "[Donald] Trump's proclamation against releasing anyone from Guantánamo, regardless of their circumstances, which has borne out for the first full year of the Trump presidency, is arbitrary and unlawful and amounts to 'perpetual detention for detention's sake.'"
CCR's press release also stated that the lawyers' filing "argues that continued detention is unconstitutional because any legitimate rationale for initially detaining these men has long since expired; detention now, 16 years into Guantánamo's operation, is based only on Trump's raw antipathy towards Guantánamo prisoners – all foreign-born Muslim men – and Muslims more broadly." The lawyers added that "Donald Trump's proclamation that he will not release any detainees during his administration reverses the approach and policies of both President Bush and President Obama, who collectively released nearly 750 men."
In an article marking the submission of the habeas petition, I explained that the eleven men whose lawyers submitted the petition are "Tawfiq al-Bihani (ISN 893) aka Tofiq or Toffiq al-Bihani, a Yemeni who was approved for release by Obama's Guantánamo Review Task Force in 2010, Abdul Latif Nasser (ISN 244) aka Abdu Latif Nasser, a Moroccan approved for release in 2016 by a Periodic Review Board, a parole-type process, and nine others whose ongoing imprisonment was upheld by their PRBs: Yemenis Zohair al-Sharabi aka Suhail Sharabi (ISN 569), Said Nashir (ISN 841), Sanad al-Kazimi (ISN 1453) and Sharqawi al-Hajj (ISN 1457), Pakistanis Abdul Rabbani (ISN 1460) and Ahmed Rabbani (ISN 1461), the Algerian Saeed Bakhouche(ISN 685), aka Said Bakush, mistakenly known as Abdul Razak or Abdul Razak Ali, Abdul Malik aka Abdul Malik Bajabu (ISN 10025), a Kenyan, and one of the last men to be brought to the prison — inexplicably — in 2007, and Abu Zubaydah (ISN 10016), one of Guantánamo's better-known prisoners, a stateless Palestinian, for whom the post-9/11 torture program was initially conceived, under the mistaken belief that he was a high-ranking member of al-Qaeda."
A week later, the judge in the case, Judge Coleen Kollar-Kotelly (who ruled on several Guantánamo habeas corpus cases before the appeals court gutted habeas corpus of all meaning for the prisoners) responded, requiring the government to explain, by February 16, what its policy is regarding the two review processes established under President Obama, the Guantánamo Review Task Force, which, in 2009, approved the release of 156 prisoners, all but three of whom were released under Obama, and the Periodic Review Boards, which, between 2014 and 2016, approved the release of 36 prisoners, all but two of them were released before Obama left office.
Andy Worthington is recognized as an authority on Guantánamo and the "war on terror." Co-founder, Close Guantánamo, co-director, We Stand With Shaker. Also, singer and songwriter (The Four Fathers) and photographer.
Update Required
To play the media you will need to either update your browser to a recent version or update your
Flash plugin
.
Download audio file