Air date:
Sat, 01/21/2023 -

12:00pm

to

2:00pm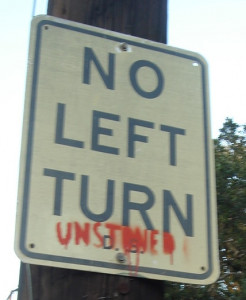 This special presents some times The Grateful Dead upended their own long-established musical patterns.
***
The Grateful Dead innovated in many ways, on-stage and off.  
In concert they were likely best known for their extended group improvisations.  But I'd assert that equally important to their live shows was the way they connected songs in sequences of two (and often more) titles.  
Across their many musical eras, the band created many well-known, seamless pairings (and triplets) emphasizing group improvisation.  
Think China > Rider.  Scarlet > Fire.  Playin' > Uncle John's.  Help > Slip > Franklin's.
There are also other strong pairings that have far more crisply delineated transitions, without much improvisation.
Think Me & My Uncle > Big River.  Alabama > (Greatest Story / Promised Land).
These 'tightness' of these associations vary; some songs had one steady companion (perhaps variable through time), others had a tight core of a few regular tunes.  Some juxtapositions were instantaneous and enduring, whereas others developed over time and just "sang a little while and then flew on."
In this new multi-part special, which I'm calling 'PIVOT!' a.k.a. 'Wait, what?!' I'm going to focus on performances where the band makes a left-turn on stage and breaks one of these long-established patterns.  
But to break a pattern, it needs to exist.  For example, when the band debuted 'Fire on the Mountain,' 'Scarlet Begonias' preceded it.  The next time they played 'Scarlet' there was no 'Fire,' but the next four times it DID follow.  Then there was another interruption; THIS does not meet my loosely defined criteria of breaking a pattern, because four consecutive pairings just isn't enough.  
The band proceeded to perform several more Scarlet > Fires in sequence for nearly a year, until April 1978 when they interrupt the pattern again.  THAT break can be eligible for this special, since there had been a reasonbly long-standing practice of 'Scarlet' melting right into 'Fire.'
I'll definitely create two shows for this special, maybe more; four is a likely limit, because there are only so many pairings to interrupt.  As with some of my other specials, certain songs may be featured more than once due to their deeply entwined connection to the theme.
Update Required
To play the media you will need to either update your browser to a recent version or update your
Flash plugin
.
Download audio file