Air date:
Mon, 11/29/2021 -

9:00am

to

10:00am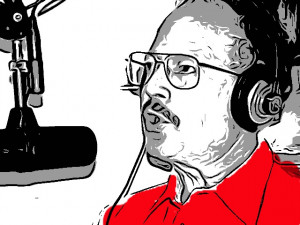 Views, Reviews, and Interviews from a Socialist-Feminist, Anti-racist, Anti-colonial and LGBTQ-positive Perspective
Norm Diamond hosts this episode of the Old Mole Variety Hour, which includes the following segments:
COP 26: Last week on the Old Mole Bill Resnick interviewed Tina Gerhardt, a researcher and environmental journalist who observed this month's international United Nations Conference on reducing climate change to manageable levels. The Conference was captured by corporate interests and developed plans relying on market based solutions that have proven profitable especially for financial interests but very unlikely to be effective. This week Bill and Tina will discuss what actually might succeed, a plan that relies on local generation of clean energy that is already succeeding around the globe; indeed many cities have become 100% renewable energy.
Assaults on Reproductive Rights: One thing we know about the history of abortion in this country is that whether it is prosecuted or tolerated has less to do with the laws that are on the books and much more to do with prevailing social and political forces. The primary effect of anti-abortion laws is not to keep women from seeking abortions, but rather to make abortion unsafe. A more interesting question is: When, under what conditions, do reproductive rights come under attack? Today Mole Patricia Kullberg speaks with Judith Arcana about what interests are served by the repression of abortion rights. Judith Arcana is a poet, writer, reproductive rights activist and a Jane, a member of Chicago's pre-Roe underground abortion service. Judith is the author of many books, including Hello. This is Jane., a fiction collection that includes stories based on the Chicago underground.
Erasing Community History: St. John's is a distinct geographic district within Portland. More than that, it is a community with a vibrant history of labor struggle and demographic diversity. Norm Diamond talks with Michael Brown about the importance of community history and about the City of Portland's disdain for that history through its current attempt to evict the St. John's History Museum. Michael Brown is a retired labor activist and now president of the St. John's Heritage Association.
Update Required
To play the media you will need to either update your browser to a recent version or update your
Flash plugin
.
Download audio file