Air date:
Tue, 05/04/2021 -

8:00pm

to

10:00pm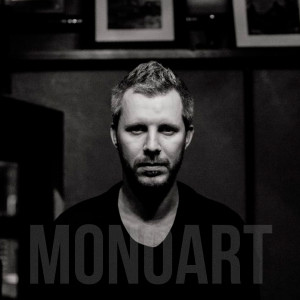 Melting Pot Featured Artist Monoart
The idea for the Monoart project came after years of producing different electronic music genres.
Soon after starts the big and active work on music making and production inspired by Balkan ethnic music and world music in general. Many tracks are compiled, production gets better and better and after a couple of years of hard work he finally finds the sound that will become his main occupation in the upcoming period.
1. Niels Frahm - Says
2. Launge & Baba Gnohm - Langboristan
3. Solar Fields - Lifebook 4. CBL - Polyrytmi
5. Secede - Leraine
6. Aes Dana feat Field Rotation - Anthrazit
7. Micah - Smoked Glass and Chrome
8. Asura - Regenesis (Auto promo)
9. Brian Eno - An ending
Monoart

is a musician from the south of russia. Which after many years of cooperation with local musicians decided to make his own project.
Where are you from?
As I said, I am from Krasnodar, this is a city in the south of Russia, not far from Sochi (the Winter Olympic Games were there).
Describe your sound
If we talk about the signature sound, then this is, of course, the use of ethnic instruments. I am not trying to imitate someone, I love to experiment.
Do you play any musical instruments?
Yes, I graduated from a music school in piano, I also play the guitar and a little on the drums)
When did you start
I started writing music almost immediately after studying for 2.3 years at a music school. You know, I didn't like playing the works of Mozart, Bach. They bought me (it was 1993) the first synthesizer, and I started composing my tracks on it)
The first electronic artists you remember
Prodigy, Kraftwerk, Orbital
Inspiration for production
I can be inspired by anything: the weather, the movie, the city.
Favorite producers?
Gui Boratto, Satori, Jordan Rakey.
1st electronic project
We organized the first project with a classmate. It was called Microside. We tried to imitate the signature sound of the global underground.  
The current project and how the sound and equipment have evolved.
Of course, the sound of my project today is different from what it was before. We didn't know what mastering is) for us it was like space exploration))) And now getting good musical instruments has become easier, as well as processing.
2. New release:
Inspiration, for specific melodies and for the title of the release. Are there collaborations, guests or remixes on it? How many tracks? All original materials
New material is still being finalized. Musicians and some remixes will be invited) but for now it's all a secret)))
I will continue to experiment with sound. Maybe even techno.
3. Future:
All upcoming concerts, collaborations, remixes in progress. What's the best way for listeners to stay in touch with you? Social media, website, record companies, Spotify Youtube?
During the pandemic, no concerts or performances have been scheduled yet, but once this is over, it will be possible to perform in Italy. By the way, my last album was released there. And of course I would very much like to play in the USA, if you invite))))
I will also launch my instagram channel and youtube channel
Update Required
To play the media you will need to either update your browser to a recent version or update your
Flash plugin
.