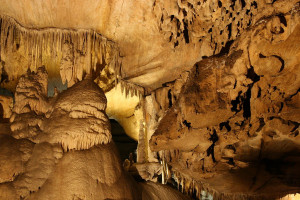 Published date:
Wednesday, October 28, 2020 - 4:59pm
Produced for (Program name):
Threshold Shift's Blue Moon Halloween Episode-A Sonic Retelling of the Persephone Myth
For those that want to set the spooky mood early this Halloween, come join us at Threshold Shift from 12-3am Saturday, October 31st. We'll be journeying through the Underworld with Persephone, Demeter, Hecate, Hermes and Hades with a soundscape and musical recounting of the Homeric Hymn to Demeter. 
This myth centers on the mysteries surrounding the transformation of autumnal decay and death into the rebirth of flourishing spring. We'll explore ancient fragments of Greek music as recreated and performed by the Petros Tabouris ensemble, modern music as imagined by Iannis Xenakis, and field recorded music by new contributor, Dana Reason, a Grammy long-listed performer and composer as well as the Assistant Professor of Contemporary Music at Oregon State University. These musical components will wind their way through this journey providing counterpoints to soundscapes illustrating terrains that could be imagined from the myth, including caves and canyons echoing with the shrieks and wails of nocturnal wildlife recorded by frequent contributor and National Parks recordist Dr. Jacob Job of Colorado State University. We'll travel from dry lake beds to moonlit plateus searching for the water in the desert, as recorded by New York sound artist and writer Maggie Dubris, that will allow the forests to bloom again culminating in a piece recorded under the direction of the indigenous elders of the Penan in the jungles of Borneo by National Geographic Explorer, Ben Mirin.
This will be our last episode of this three-year radio project. Threshold Shift would like to thank the KBOO community for providing a space for these explorations and the support with which to do so. Please donate to the Fall Fundraiser to keep the doors of discovery open for the people of Oregon and beyond!