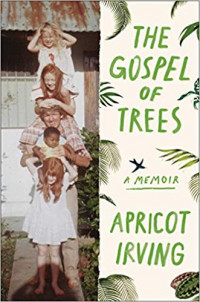 Published date:
Friday, March 6, 2020 - 12:23pm
Produced for (Program name):
An Interview with 2019 Oregon Book Award winner Apricot Irving
On Between the Covers, Suzanne LaGrande interviews award-winning writer, teacher, and community activist Apricot Irving. She is the author of Gospel of Trees: A Memoir, a lyrical meditation on ecology, loss and the tangled history of missions in Haiti, which won the 2019 Oregon Book Award.
In the interview, Apricot talks about what it was like to grow up in Haiti, her father's mission to preserve wild spaces through tree planting, the history of colonialism and the complex relationships within her own family. She also discusses the destructiveness of believing one can do it right and how how failure can be the wisest of teachers.