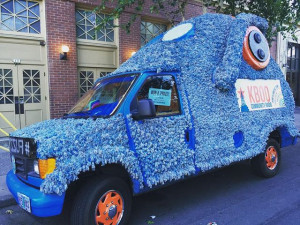 Published date:
Tuesday, June 27, 2017 - 4:00pm
There is room for you at KBOO!
Did you know that there are about 500 volunteers who participate in KBOO, on and off of the air, to make us the best dang station around? KBOO volunteers make up a very diverse, dynamic, and engaged community. They are the people you hear on the air, and the people who make things work behind the scenes. Volunteers staff outreach tables, write news stories, host on-air programs, fix headphones, set up live music, produce audio, create field recordings, fix the physical building, setting up remote broadcasts from great music festivals, actively update and create content for our social media streams, and so much more.
If you'd like to check into being a KBOO volunteer, please come to the next volunteer orientation, which is scheduled for Wednesday, July 12th, 7 – 9 pm, or contact me for further assistance.  
You can get prepared for the orientation by taking a moment and filling out this online form to let us know more about you and what you'd like to do at KBOO.