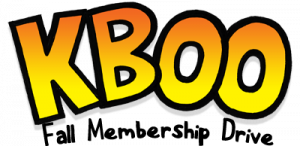 2009 Fall Membership Drive Wrapup
Thanks to everyone who contributed to KBOO during our Fall Membership Drive!  We stopped the Drive on schedule Saturday night, despite being short of our overall fundraising goal by roughly 22% or $28,000.
If you made a pledge and didn't pay with a credit/debit card, please send your payment to us this week. 
We rely on individual donors for over 80% of our annual operating budget.  KBOO has no endowment and receives NO federal money.  If you didn't donate during the Drive, you can make your donation here.

KBOO has always been commercial free because our listeners support us financially.