Dr. J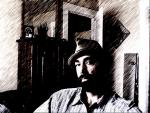 Personal information
First name

Dr.

Last name

J

Description

TAKIMBA has been in/on Radio for over a decade and Djing for longer. Spending most of his free time traveling the globe & collecting audio gems along the way he has assembled one of the most eclectic collections ever known. KBOO is one of the last places where WE can still hear and play no corporate music and news that matters!! Radio does not have to come with commercials or an agenda. We like to call it "The Best Music you've Never Heard"
FACEBOOK: https://www.facebook.com/meltingpotradionw
SOUNDCLOUD: www.soundcloud.com/meltingpotmusic

I am a KBOO member!
History
Audio

Member for

7 years 47 weeks

Blog