Late Summer Book Recommendations from Multnomah County Library
A Multnomah County Library Booklist for KBOO Listeners
Many thanks to Multnomah County Librarian Steve Casburn
by Alex Prudhomme (New York : Scribner, 2011.)
CALL # 333.91 P9714r 2011.
Alex Prudhomme (author with Julia Child of My Life in France) explores the evolving story of freshwater. As the demand for water grows, the supplies are static or evaporating.
(geography: water & hydrology; environmental studies; politics)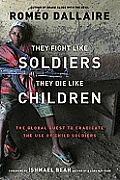 By Roméo Dallaire (New York, N.Y. : Walker & Co., 2011.)
CALL # 355.0083 D144t 2011.
During 1994's genocide in Rwanda, Lieutenant-General Roméo Dallaire of the United Nations peacekeeping force was first confronted with child soldiers, whose incidence has since exploded in conflicts worldwide.
(world history: Africa)
by Ilona M. Bray, Ilona (Berkeley, Calif. : Nolo, 2011.)
CALL # 658.15224 B827v 2011.
Finally, a guide for volunteers and nonprofit staffers that highlights the practical and fun of raising cash for your nonprofit.
(business: nonprofit)
by Maggie Nelson (New York : W.W. Norton & Co., c2011.)
CALL # 700.453 N428a 2011.
Do representations of cruelty makes us cruel?
(art: theory and criticism)
edited by Marie J. Aquilino. (New York : Metropolis Books : Available through D.A.P. (Distributed Art Publishers, c2011.)
CALL # 720.103 B5737 2011.
Architects and engineers are on the frontlines of disaster prevention and recovery with new responses to help communities rebuild after disasters.
(architecture; cityscape; urban planning)
by Ronald J. Glasser (Palisades, N.Y. : History Pub. Co., 2011.)
CALL # 355.3450973 G5496b 2011.
Glasser's powerful telling of these wounded warriors' stories is more than enough reason for a nation to read and react. (June)" Publishers Weekly
(Military history; biography: medical)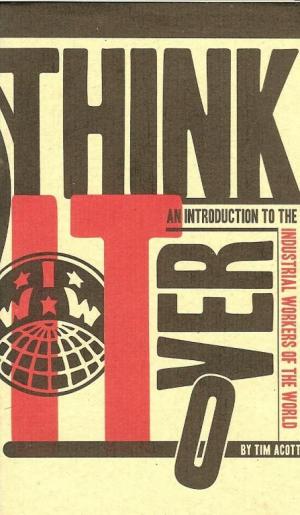 by Tim Acott (Portland, Or. : Portland IWW, [ca. 2011?])
CALL # ZINE 331.886 ACOTT 2011.
"Together we can win. Together we can make this world a better place to live, to raise our children, to spend our old age."
(sociology)
by Geoff Nicholson. (New York : Riverhead Books, 2009, c2008.)
CALL # 796.51 N625L 2009.
A fascinating, definitive, and very personal rumination on the history, science, philosophy, art, and literature of walking, by a skilled cultural commentator.
(literature; biography; outdoors; travel writing; sports & fitness; sociology)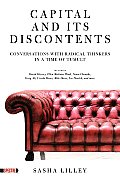 edited by Sasha Lilley. (Oakland, Calif. : PM Press ; Black Point, N.S. : Fernwood Pub. ; Pontypool Wales : Merlin Press ; [London : Turnaround, U.K. distributor], c2011.)
CALL # 330.122 C2441 2011.
This collection includes conversations with some of the most noted thinkers and political economists on the Left, including Noam Chomsky, Tariq Ali, Mike Davis, David Harvey, Ellen Meiksins Wood, and Doug Henwood.
(economics; politics)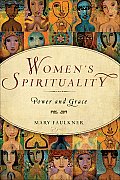 by Mary Faulkner (Charlottesville, Va. : Hampton Roads, c2011.)
CALL # 204.082 F2635w 2011.
From the inside scoop on goddesses, Amazons, and ancient matriarchal societies, to feminist theology and pagan rituals--Women's Spirituality offers a comprehensive survey of what is happening in women's spirituality today.
(spirituality; self-help)
by Raymond W. Holcomb, with Lillian S. Weiss.(Washington, D.C. : Potomac Books, c2011.)
CALL # 363.3251630973 H725e 2011.
Holcomb's absorbing account gives anyone interested in the training and activities of the FBI 's elite tactical units a window into these highly effective organizations within the bureau.
(sociology; military; politics)
Jerry McNerney and Martin Cheek.
(New York : AMACOM, c2012.)
CALL # 333.790973 M1698c 2012.
"What one change could preserve democracy, increase national security, reduce health care costs, increase business output, and improve public health? U.S. Congressman and renewable energy engineer McNerney (of Pleasanton, Calif.), with tech journalist Cheek, cover the history and future with fossil fuels, illustrating the enormous potential of renewable energy-including solar, wind, biomass, nuclear, geothermal, water, and hydrogen-to head off a grim fate for Western civilization, from diminishing food supplies to setbacks in education." Publishers Weekly
(environmental studies; politics)