Threads, Writers Read, and Chinese New Year
program date:
Tue, 01/25/2011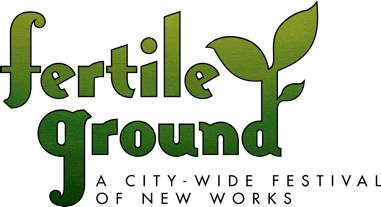 Host/Producer Dmae Roberts continues coverage of the Fertile Ground festival of new work with Tonya Jone Miller and her solo show "Threads: The True Story of an Indiana Farm Girl in Viet Nam." We also debut the new "Writers Read" segment with Katharine Emlen of Eugene, OR. And in the latter part of the show Dmae tells us what makes a traditional Chinese New Year.
As part of the Fertile Ground Festival, Tonya Jone Miller debuts her solo show about her mother's experiences who went to teach English in Saigon during the height of the Viet Nam war. Using her mothers interviews, she "threads" together how human beings are connected to each other in small and large ways, and how in an instant, someone can change our lives forever.
"Writers Read" is a new regular segment that features Northwest writers reading a selection of their work. Katharine Emlen is a writer in Eugene, OR. She reads a poem called "Endless Eternity." Read our Submission guidelines to learn more about how to get involved.
And as a columnist for The Asian Reporter, Dmae writes about her cultural experiences and thoughts. She tells what she learned about Chinese New Year growing up and how it's celebrated all over the world and in America as Lunar New Year.
You can hear Stage & Studio at the KBOO website or on 90.7FM live at 11am Tuesdays.
Or you can subscribe to the podcast on iTunes so you don't have to miss a show.
Don't forget to check out the official Stage and Studio website.