Wendy Westerwelle's "Soph"
program date:
Tue, 11/23/2010
Dmae Roberts talks with Portland Icon Wendy Westerwelle and Producer/Playwright Don Horn. Triangle Productions is remounting "Soph: An Evening with the Last of the Red-Hot Mamas" – Westerwelle's hit show in Portland and Los Angeles.

Sophie Tucker was a Russian and Ukranian-born singer and actress known for her comic and risque songs in the earlly 20th century. She became known world-wide when she was in the Ziegfeld Follies and even got arrested once in Portland! Later in life, Tucker became a humanitarian and much loved all her life. Westerwelle created a show about Tucker that's part comic monologue, part cabaret and burlesque.
Hear some of Sophie Tucker's original songs and Westerwelle telling us a Soph joke or two live in the studio.
We also hear about Triangle's "Sealed For Freshness" his original play that's been running to great reviews in Portland.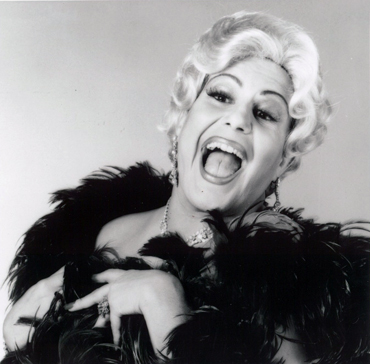 You can hear Stage & Studio at the KBOO website or on 90.7FM live at 11am Tuesdays.
Or you can subscribe to the podcast on iTunes so you don't have to miss a show.




And don't forget to check out the official Stage & Studio website.
















Wendy Westerwelle as Sophie Tucker