It's KBOO's Fall Membership drive Donate Now!
Call 877-500-5266 (KBOO)
Donations as of 10/01/2014 10 AM:
Drive Goal:
$80,000
---
Aggression Outside Wu Town Hall Mirrors National Debate
program date:
Mon, 08/10/2009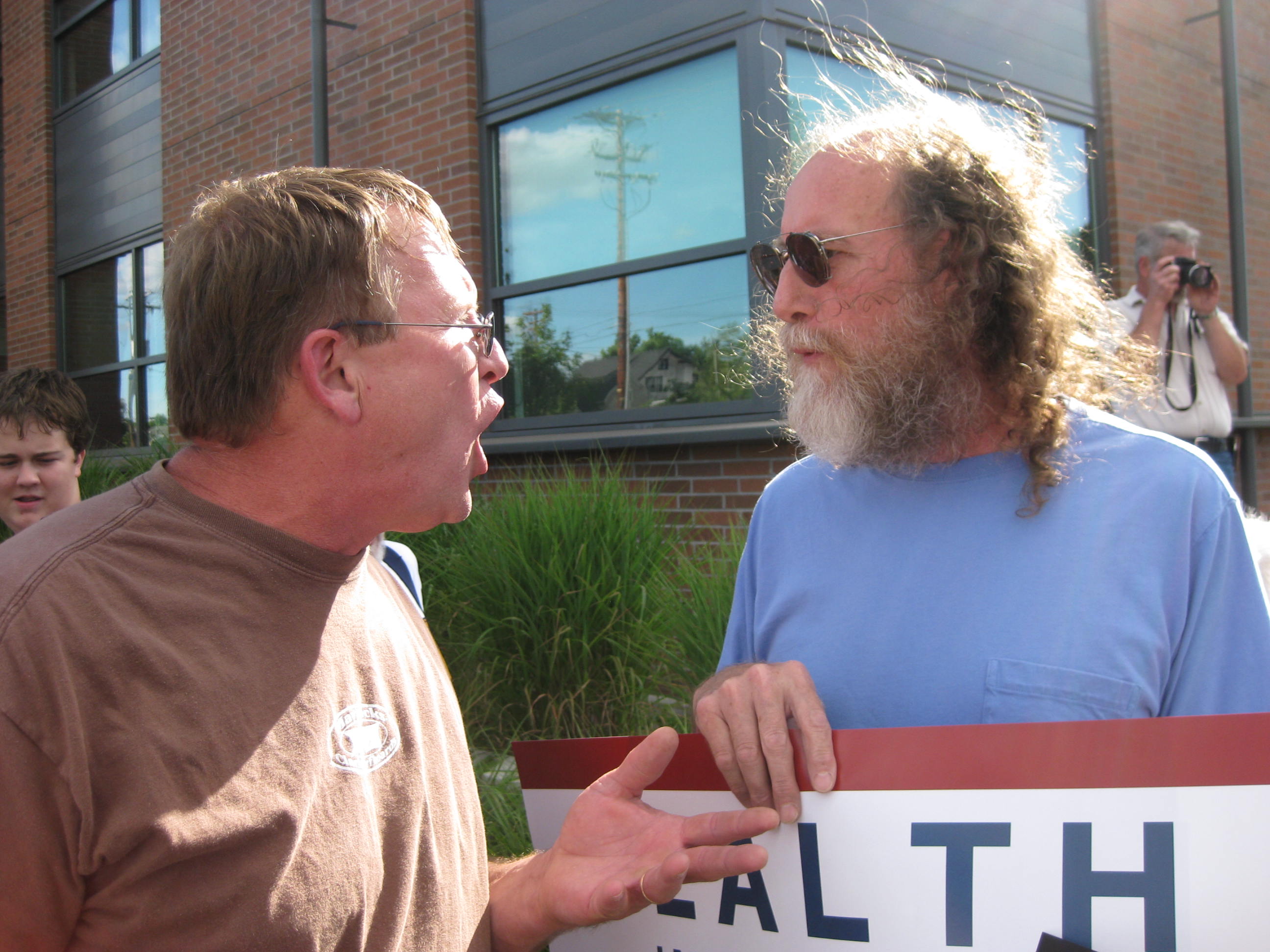 Representative David Wu held a town hall meeting yesterday in McMinnville where the debate over healthcare got up close and personal. More than 100 people packed the meeting room to pepper Wu with questions, but the action outside – where several hundred gathered – revealed far more about the debate swirling across the country. KBOO Reporter David Rosenfeld reports.
Artist: David Rosenfeld
Genre: Other
Length: 5:46 minutes (5.28 MB)
Format: MP3 Mono 44kHz 128Kbps (CBR)