It's KBOO's Fall Membership drive Donate Now!
Call 877-500-5266 (KBOO)
Donations as of 10/01/2014 10 AM:
Drive Goal:
$80,000
---
Arnold Pander
program date:
Wed, 06/10/2009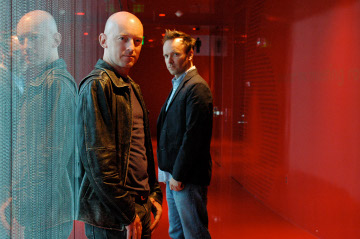 Portland artist Arnold Pander has teamed up with Brother Jacob to create projects as diverse as nightclub murals and erotic short films shot in infrared. The Pander Brothers' latest releases are the independent film Selfless, an identity theft-themed thriller with an existential twist, as well as the self-published graphic novel Tasty Bullet, about an energy drink with strangely alluring properties.