Prison Pipeline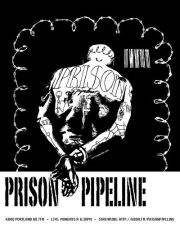 MISSION STATEMENT
Prison Pipeline is a radio program dedicated to educating the public about the Oregon criminal justice system. Our goal is to present a unique understanding of the criminal justice system, address the root causes of crime, and challenge the status quo. We seek to promote awareness and activism in order to foster a safe, healthy, and just society.
Tune in every Monday evening at 6:30 to hear our hosts Karen James, Peter Pincetl and Carlos Chavez explore the Oregon justice system with a variety of guests. Hosts rotate weekly. Prison Pipeline's engineer is Danielle Parks.
Please feel free to connect with us with any questions, comments or suggestions at kbooppc@gmail.com
Coming Soon
Reentry Transition Center
2013: the Year the Criminal Justice System Changed?
Hosted by